Engraving is an ancient method to make marking on people's belongings, like rings, pocket watches..... Hand engraving can be very expensive. Now our President (camera designer) Mr. Zernike Au has learn this technique and the engraving service is available. With just US$38, you can have your friend's name, or your family member's name to be engraved on the name plate of the camera.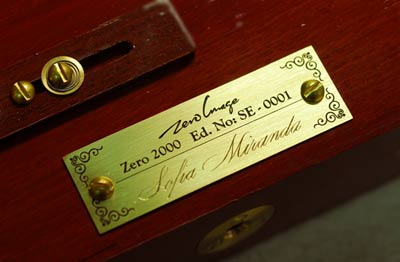 All cameras with hand engraved name will belong to our special edition camera with serial number that is different from that of our regular camera. Please allow one to two weeks for us to prepare the name plate. Engraved font will be the same as the photo above. Font size is depends on the length of the engraved name.
***Sorry by this moment, we can provide name engraving service only!***
To know more about hand engraving...