Kodak Retina 3c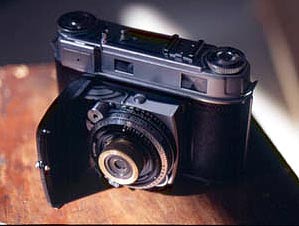 This is a Kodak Retina 3c camera, the front and rear lens are removed.
A brass adaptor ring is machine turned and it works as
an extension ring as well. The zone plate is stick on the brass ring.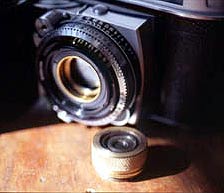 The brass ring fits into the camera with it's "spring" mount,
neither screw mount nor bayonet mount. It can be removed easily.
The front door of the camera can be closed without removing the brass ring.
Focal length of this zone plate camera is 65mm,
with 7 clear zones and f-stop is f64.9.
---