1. Using the drawing provided with the adaptor, mark and drill the screw holes (drill the hole 23mm from the center point of pinhole first) with a 2.5mmŲ drill bit.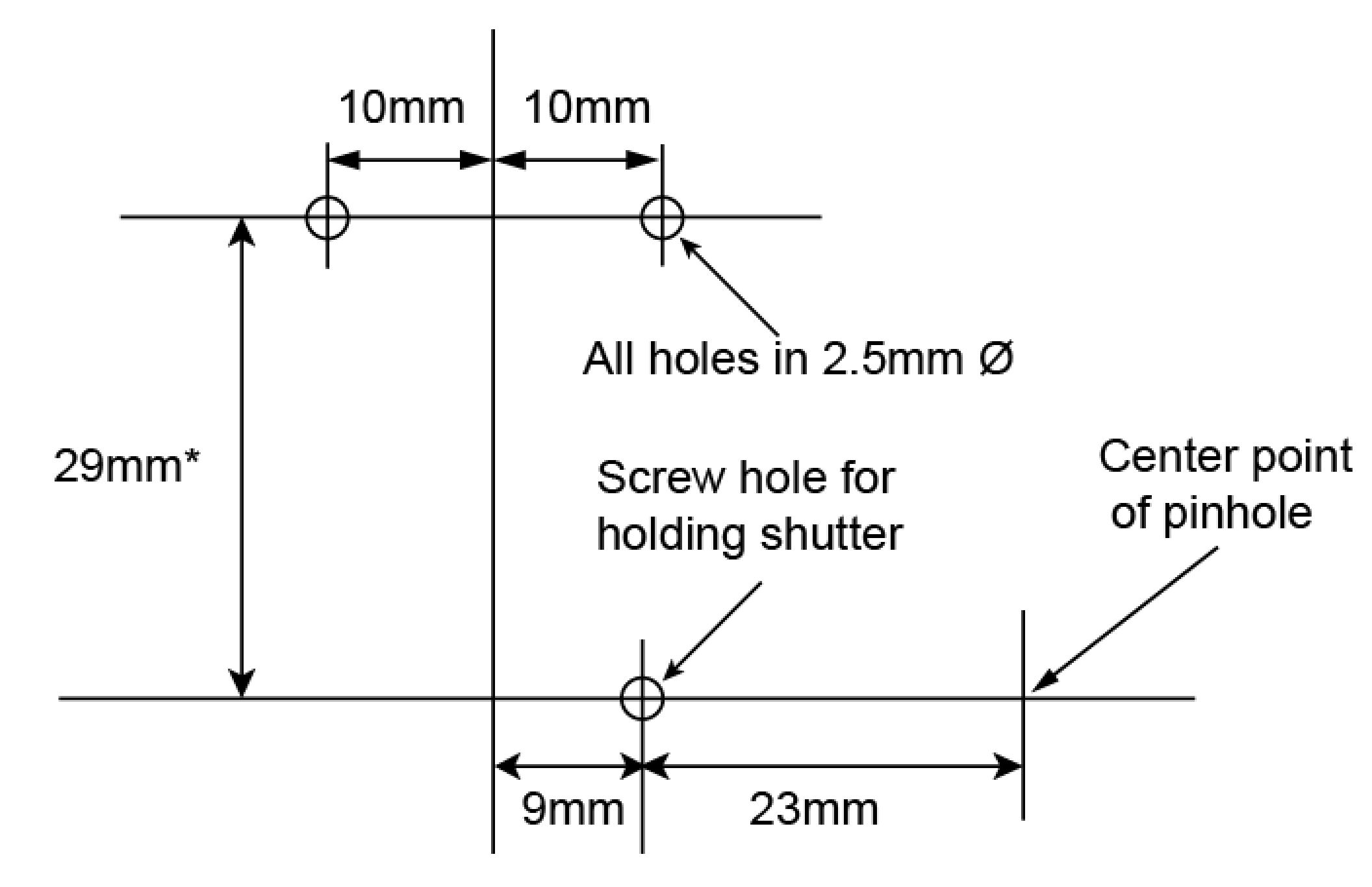 ---
2. Next, install the wooden shutter and the metal plate spring. Don't over-tighten the screw, making sure that the shutter can move freely.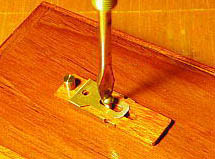 ---
3. Now position the cable release adaptor as shown in the figure below. Using the cable release adaptor as a guide, check the position of the screw hole and drill with a 2.5mmŲ drill bit.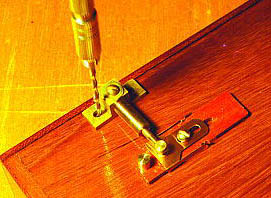 ---
4. Drill the other hole, then drive the screw and attach the adaptor.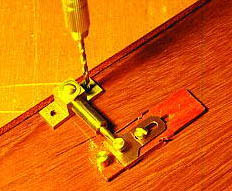 ---
5. If the shutter is too tight and cannot move, add one of the provided washers to each hole. (Add two washers for each hole if it is still too tight.)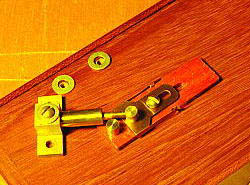 ---
6. If the wooden shutter is not positioned horizontally after the adaptor is installed, remove the screws and adjust the special nut at the end of the movable shank of the adaptor.
Once the alignment is perfect, apply *threadlocker to the thread only so as to fix it. Be careful not to let the glue go into the movable joint or hinge.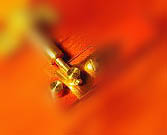 *We use threadlocker Loctite 242 (Removable Strength) for production.
---
7. Apply some oil to the moving parts of the adaptor and shutter.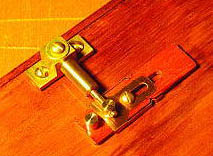 ---
7. If you are going to install the cable release adaptor to the Zero 45 camera system, please install it as below photo: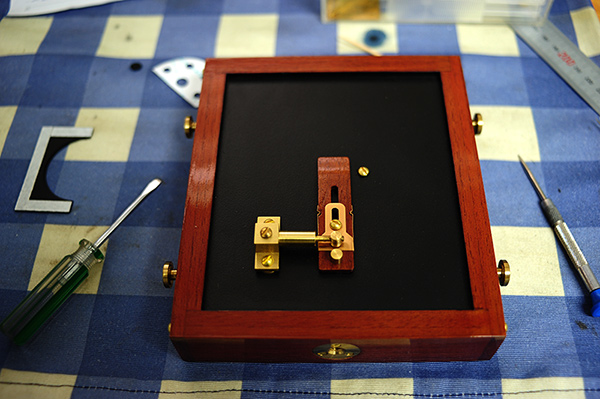 ---