How to Use ZeroImage Viewfinder
We recieved many inquiries from our customers asking about how to frame the image and the available of a viewfinder. Before, we didn't deisgn any viewfinder for our camera as in my opinion, we take pinhole photo, we have to back to the basic, and I used to take pinhole images without the viewfinder.
It is human's ability that we can know what can be included in the frame if we willing to train up ourself. Just like some serious photographer who can know the exact exposure setting of f/stop and exposure time without the use of a light meter.
You can also train up yourself if you can pay more attention to the result of your frame and after a few period of time, you can become the expert without the need of a viewfinder. I can't tell you which viewfinder available on the market is accurate but I can tell you all they have limitation! Further, there is no need to bring such a heavy lens item when enjoy pinhole photography.
Of course human being is very clever so you can make a simple viewfinder by use a cardboard and cut a window and then point it to the scene or the object. This method is mentioned by Ansel Adam in his book. We have made the viewfinder for our Zero 135, Zero 2000, Zero 6 x 9, Zero 4 x 5, Zero 6 x 12 and 6 x 18.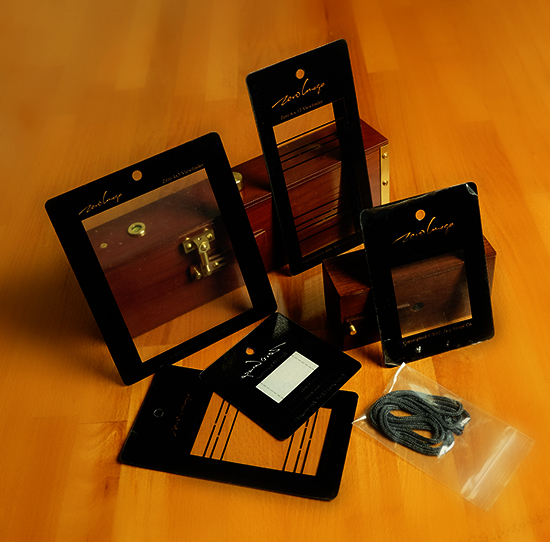 Our viewfinder comes with a lanyard to allow you to wear it around the neck, keeping it both handy and secure.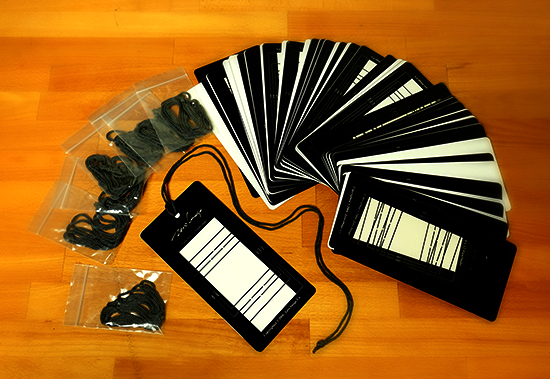 This viewfinder is easy to use and very convenience to carry. It is made of 0.5mm thin clear plastic. It is not as easy to damage or worn out as paper. We print the dotted line on the135, 6 x 9, 6 x 12 and 618 viewfinder so you can use it for any format of your camera.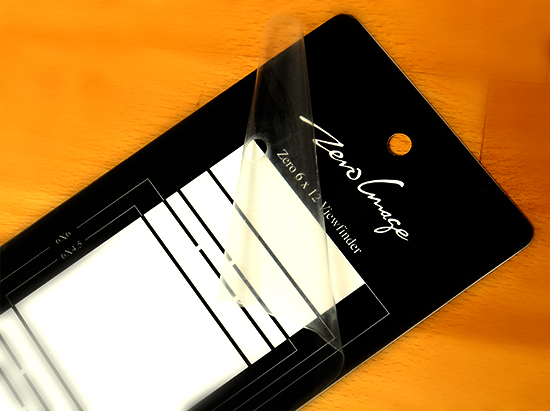 Before you use the viewfinder, you have to peel off the thin protective plastic sheet on top of the viewfinder. To use the viewfinder is easy, simply point it to the scene/object and put the viewfinder in front of your eye at a distance which is the same as the focal length of your camera.
Zero 135 and Zero 2000 = 25mm;
Zero 6 x 9 and Zero 612 = 40mm;
Zero 25B = 25mm; Zero 50B = 50mm; Zero 75B or 75D = 75mm.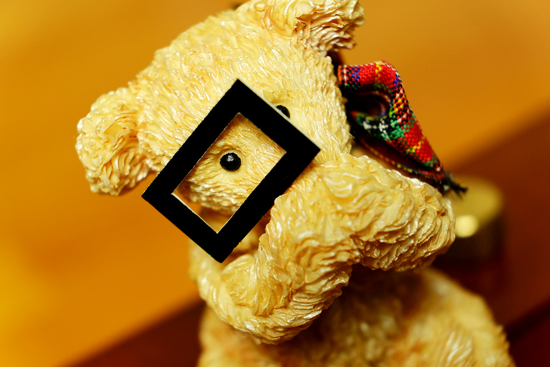 Use only one of your eye to view through the viewfinder and try to locate the viewing eye at the middle of the window of the viewfinder. After the framing work is finished, locate your camera at the same posotion as the viewfinder. Then you can take the photo without worrying about the composition.
In order to thanks for our customers support, we will include the viewfinder to the Zero 135, Zero 2000, 6 x 9, Zero 4 x 5, Zero 6 x 12, and Zero 6x18 camera. You don't need to order it.