Pinhole Camera Made of Dreams and Passion...
After more than 10 years of research and development, combining the science of cutting edge design technology, and the classic art of woodworking, our second top-of-the-line pinhole camera is now available.

This unique and specially designed Zero 810 pinhole camera is a result of more than 15 years experience in both pinhole photography and wooden camera making of our camera designer.

This 810 camera is neither a toy nor just a wooden box! It is a real challenge for us and for those serious pinhole photographers.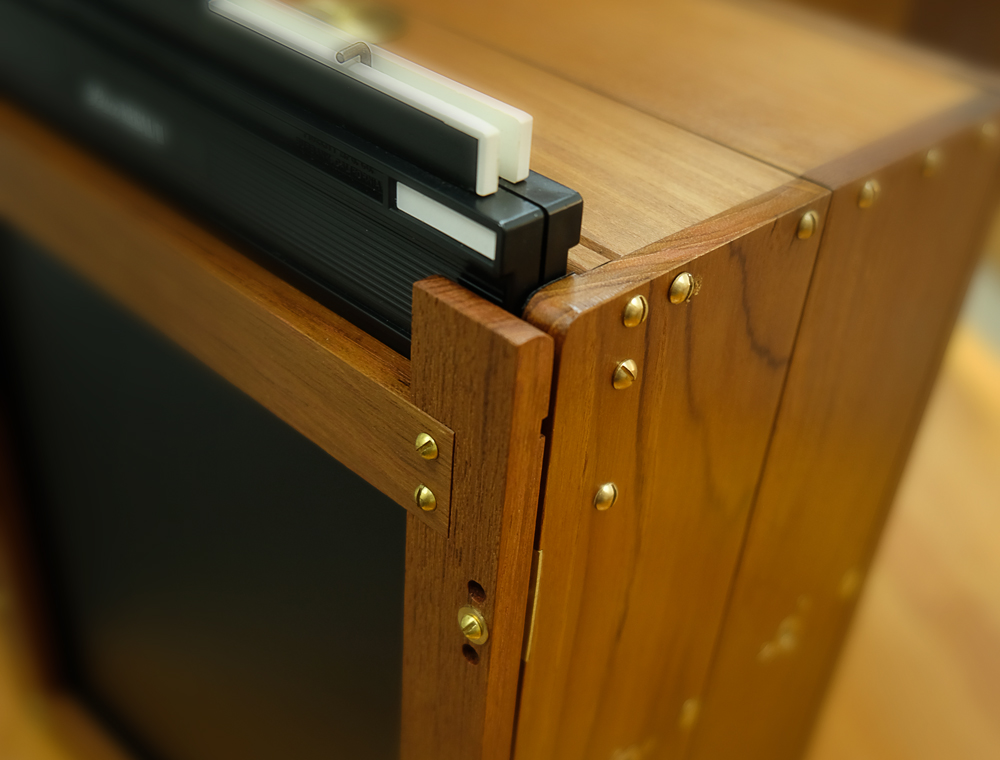 The brand new and unique deisgn of this new camera is the hidden spring film back holder. No more rubber bands, screw lock, or bulky steel spring which make the camera look bulky and complicated!
Load and unload the film back is easy, just slide it in and out.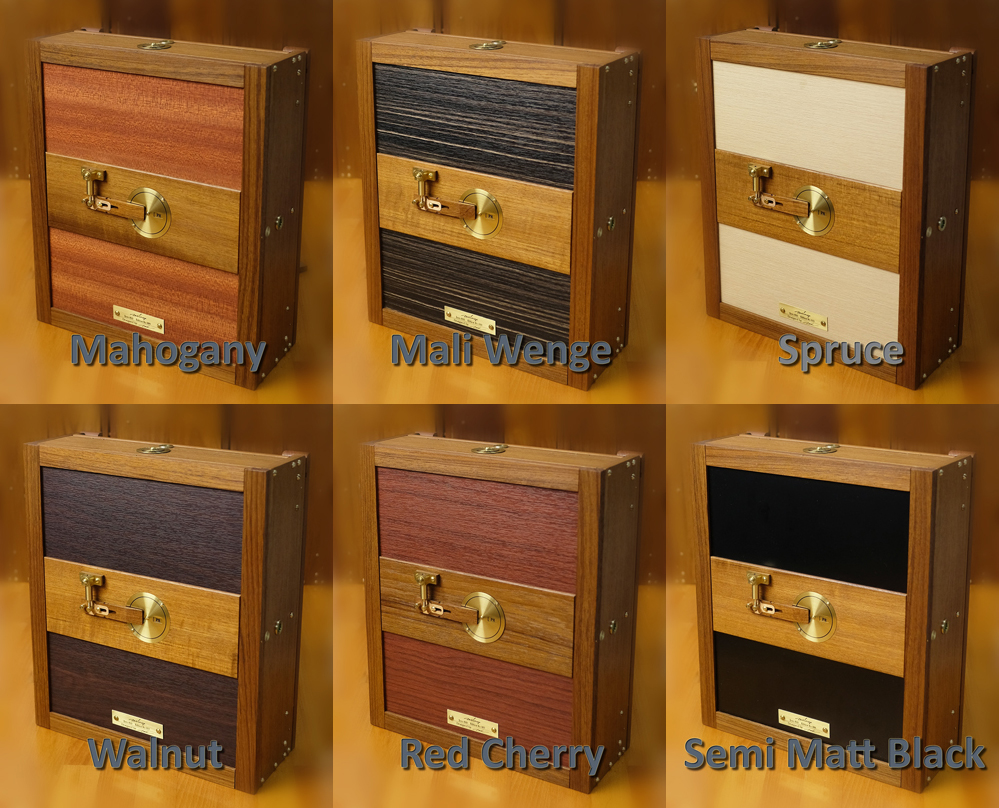 We have choose several different wood pattern for the front panel so you can have more choice for the style. The six styles are: our traditional semi-matt black, spruce, mahogany, mali wenge, walnut and red cherry.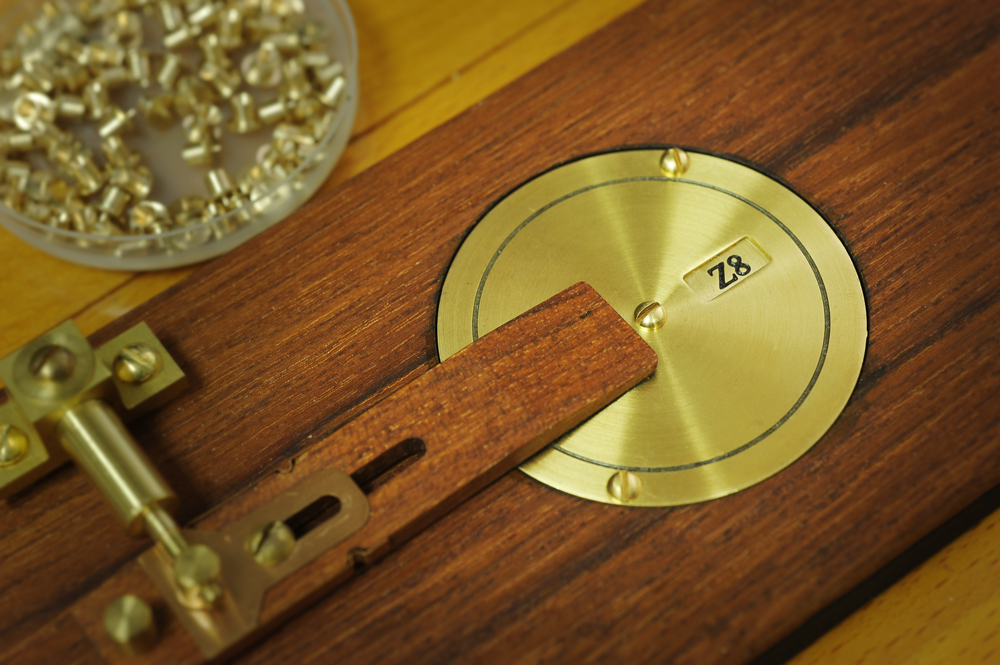 You can switch the camea to pinhole version or zone plate version easily with our brand new full metal (brass) turret which comes with 2 pinholes and 2 zone plate pre-installed.
Each turret is preciously installed and adjust for smooth operation, We apply baked black paint to the back so as to prevent internal reflection while the front are hand polised with a beautiful circular pattern with baked clear paints for better weather reistance.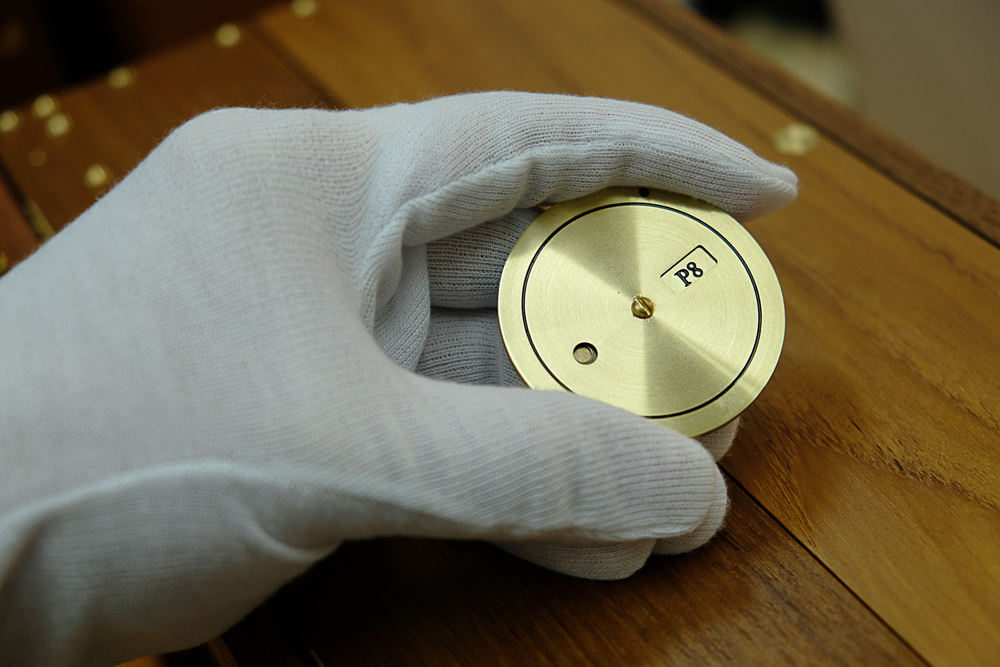 Selecting the pinhole or zone plate becomes very easy because the turrent comes with a small window which shows which pinhole or zone plate you are using. You can't find such thoughtful design and fine structure in any other pinhole camera from the market!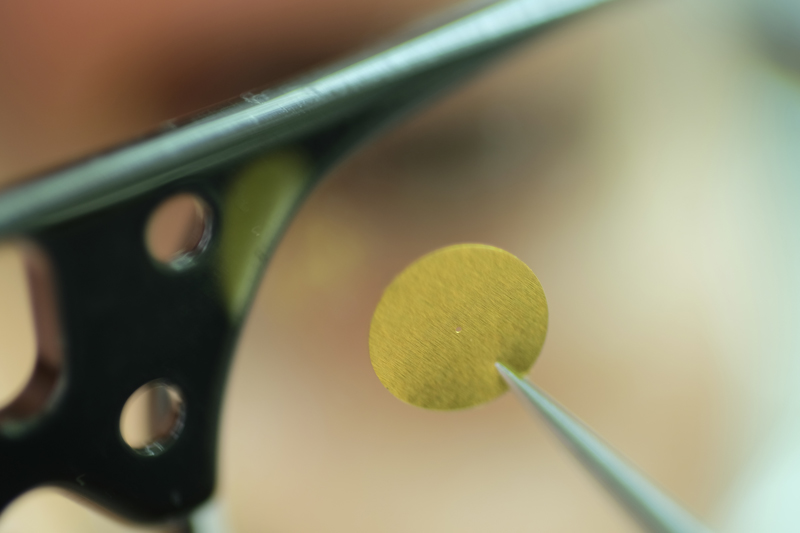 All pinholes are made of brass shim with black treatment to minimize internal reflection and light flare.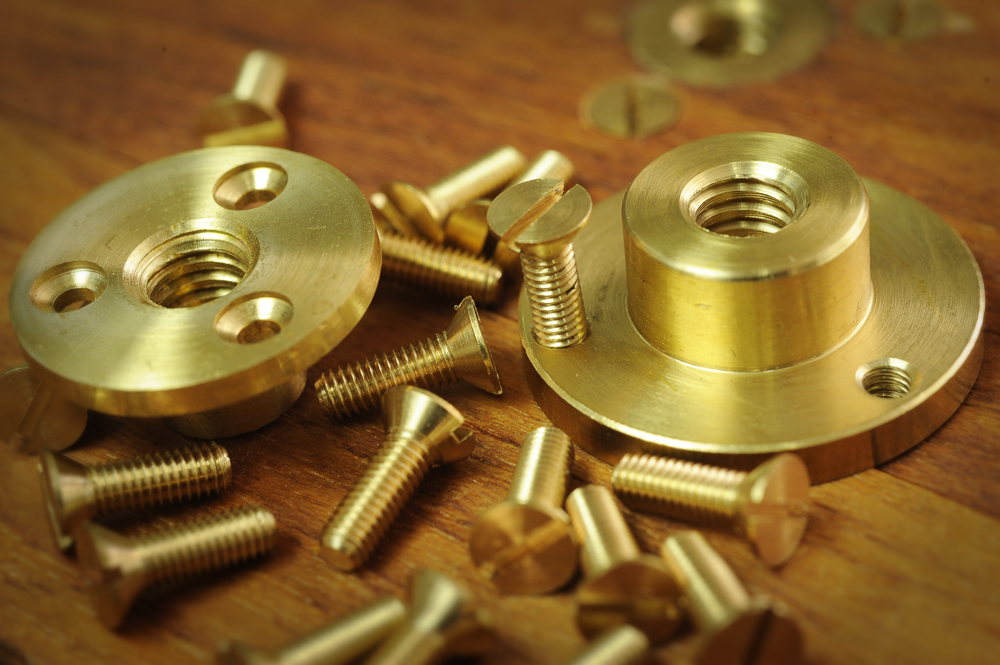 The brand new designed tripod socket is installed from inside, this allow the camera secure to the tripod more rigid. These 1/4" thread tripod socket allows you to adapt it to nearly all kinds of tripods available in the market.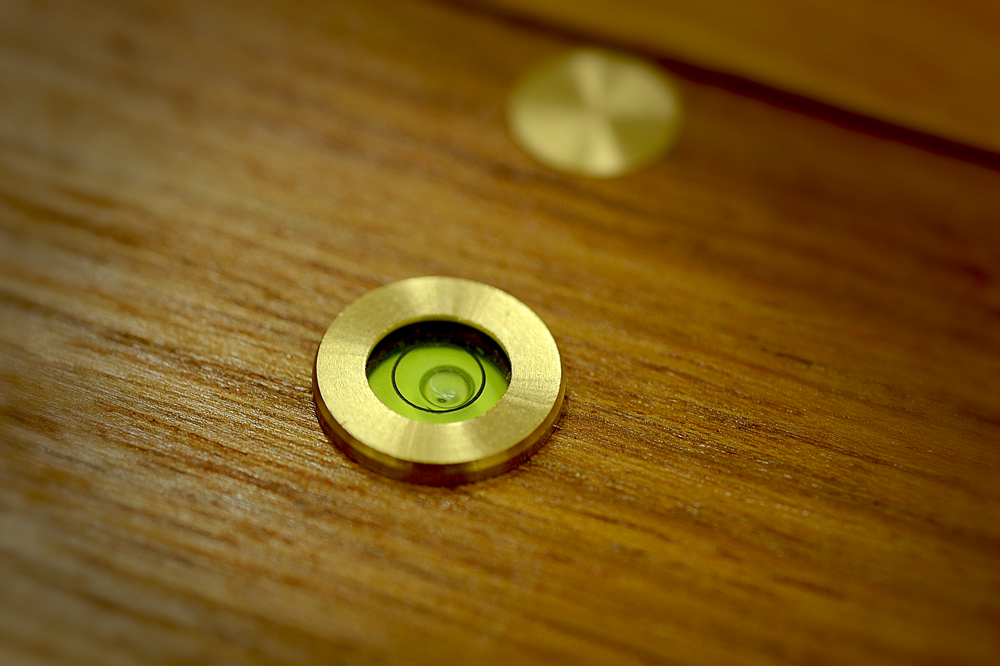 All our 8x10 camera comes with the bull's-eye bubble level spirit on top and one side, you can have more control over angles and perspective when framing your pictures. It is made of solid brass and teak wood.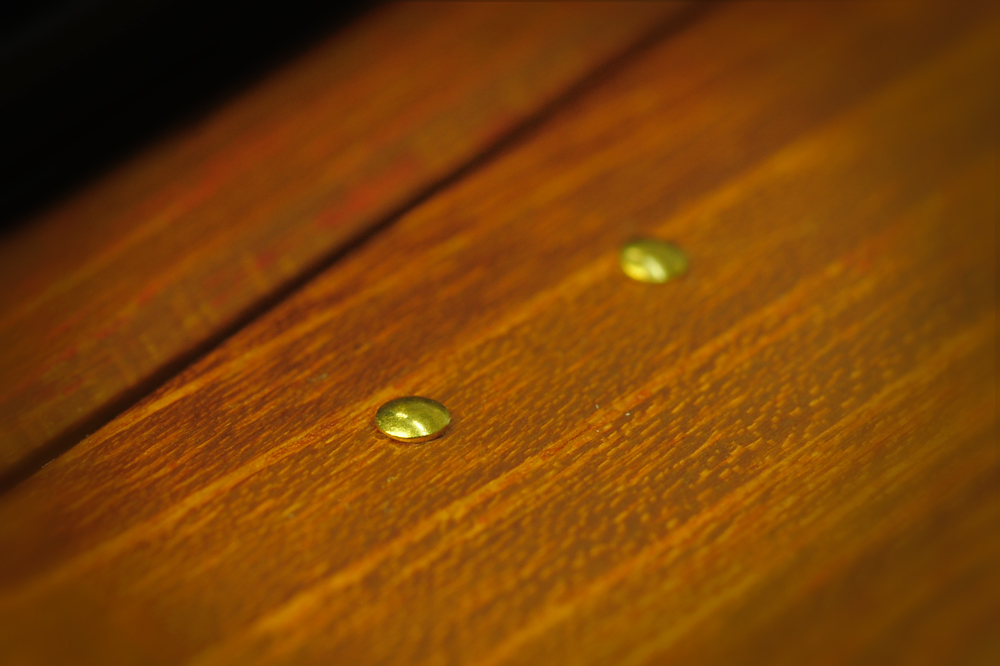 Both the top and size of the camera have framing marks which is made of brass nail . With its convenient markings, you will have more control in framing your image. You will know precisely what is included in your frame shot, with no more guesswork!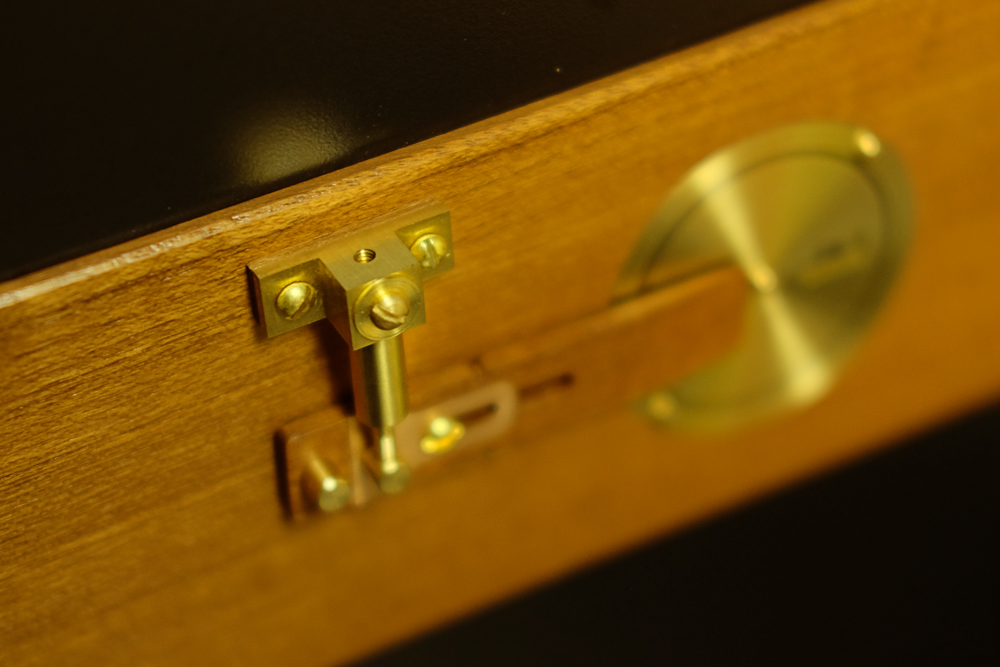 With our specially-designed cable release adaptor, you can trigger the shutter manually or with a cable release. This cable release adapter is pre-installed to all our deluxe version cameras. A must for speed pinhole photography!!!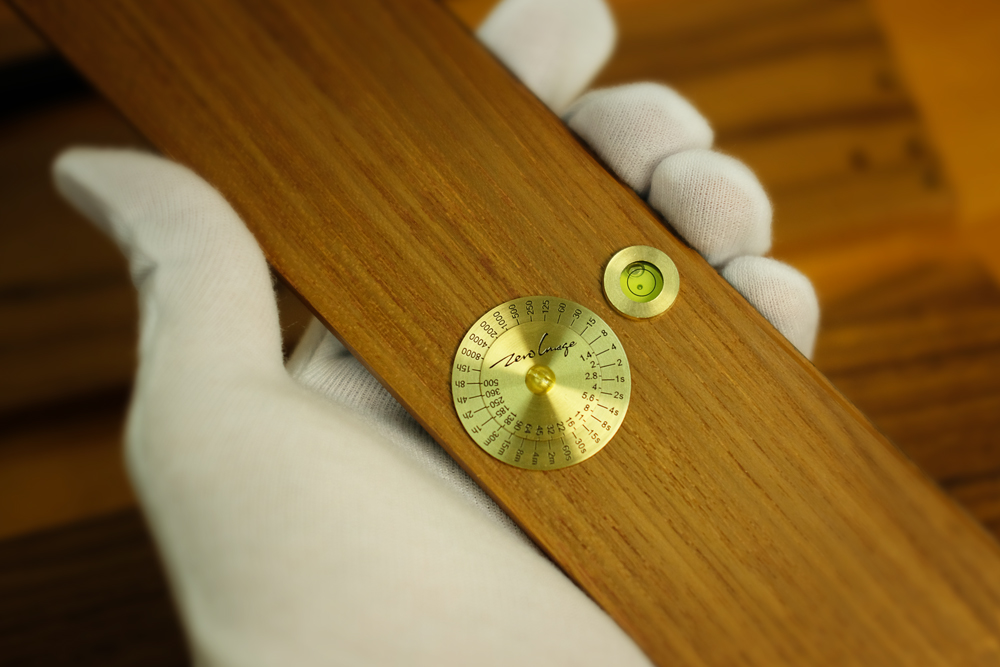 Our Exposure Scale helps you to calculate the exposure times more quickly with no need for a separate table. The polished brass displays a finely-etched rendering of the scale.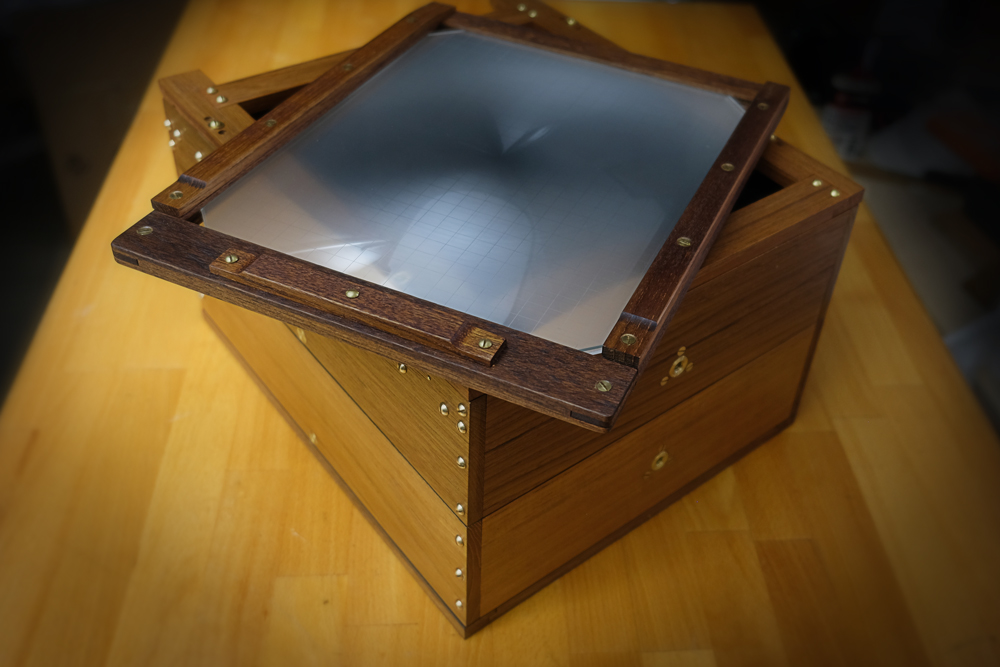 We also make a ground glass for this camera, the ground glass is Yanke Super Bright Frensel Ground Glass.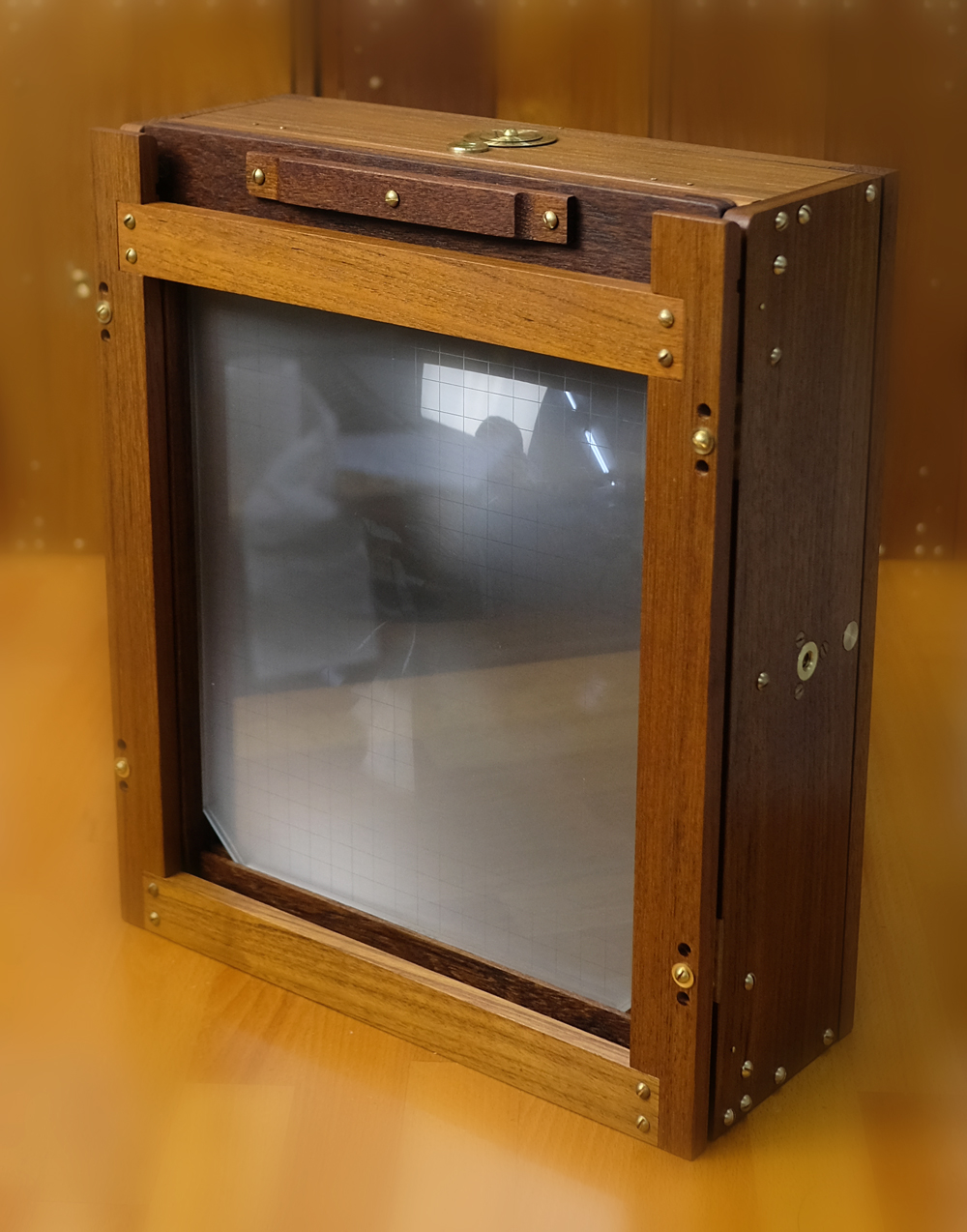 To use the ground glass, simply insert it to the back of the camera and our unique hidden spring holder will hold it firmly. Use the 160mm zone plate to allow more light to fall onto the ground glass and a dark cloth is a must.

It is becasue you can use the camera itself as a viewfinder finder when remove the front panel, this ground glass is not a must so we have no plan ot put it into mass production.



If you want one to perfect your unique 810 camera or use it with other 810 camera, please contact us for quotation and we will be happy to make one for you.

***Sorry this ground glass alreay discountinued since 2020!***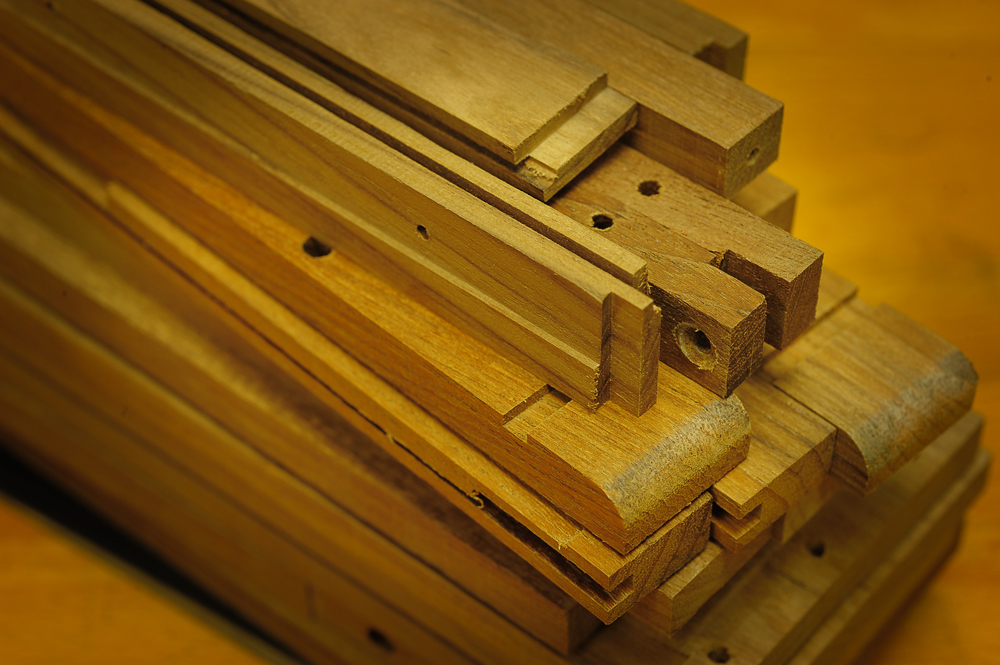 The structure and joints of the camera are specially designed, with reinforced bonding which allows the camera to shrink and to swell without affecting the performance of the camera when the weather changes and also prevent light leak.
Every piece of the camera is a result of precious design and machining!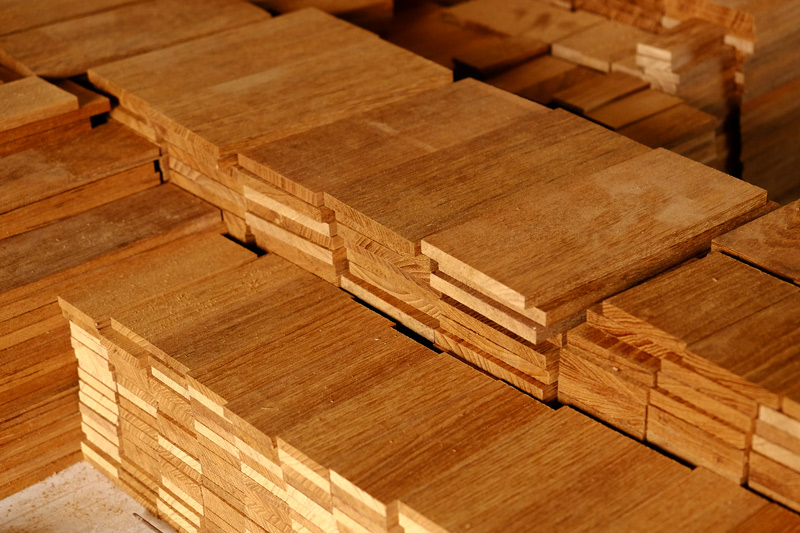 For the materials, we choose only high quality teak wood which is very stable. We use the very high grade raw logs (2-3 meter long for Yacht making) instead of the low-grade pre-cuted thin wood board which is rather cheap in price and poor in quality!

The wood are first kiln-dried, and then stored for at least five years before they are machine milled into correct size.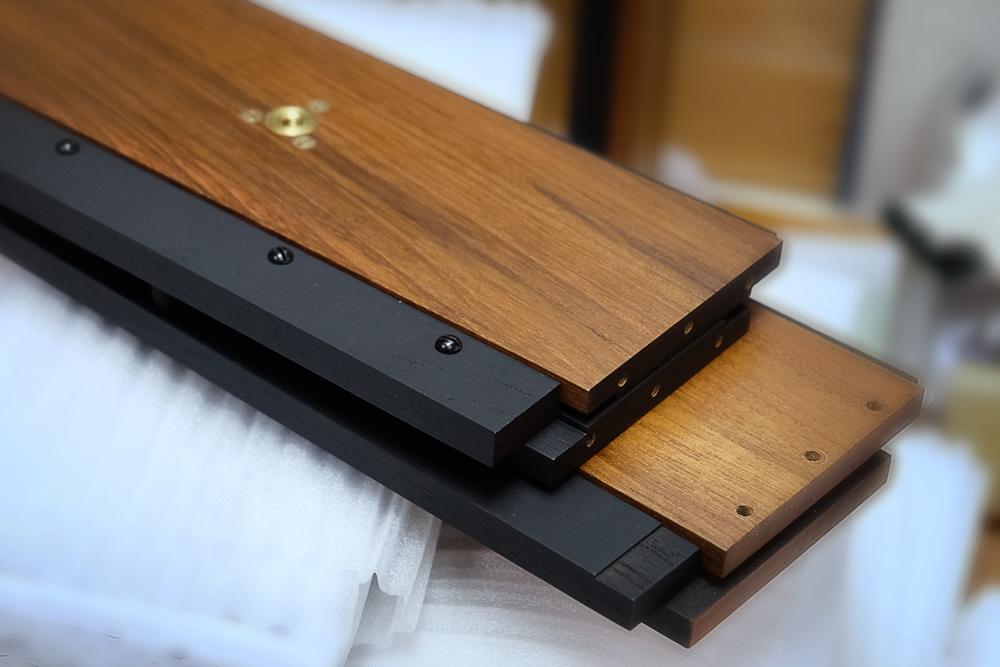 Silk like matt black paint is applied to the interior of the camera to prevent internal reflection and light leaks. More than 10 coats of this black paint is hand-painted, the quality of this time consuming craftmanship is far better than applying the black paint with airbrush.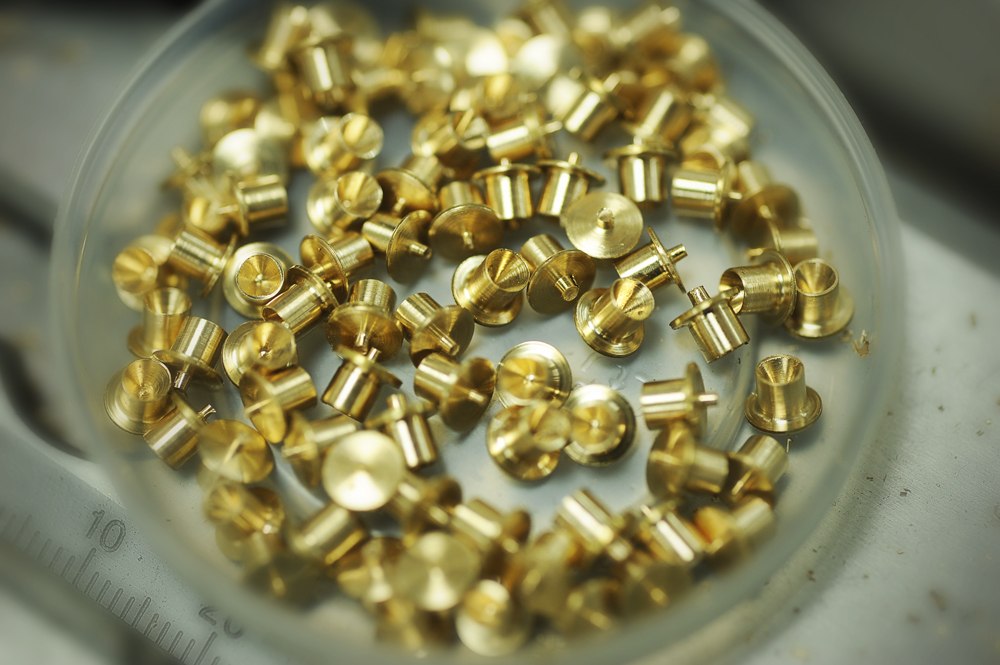 Most of the metal parts are hand-turned/milled with solid brass. These parts are re-mounted to the machine for fine polishing after machining. A baked color coating is then applied to prevent them from oxidizing.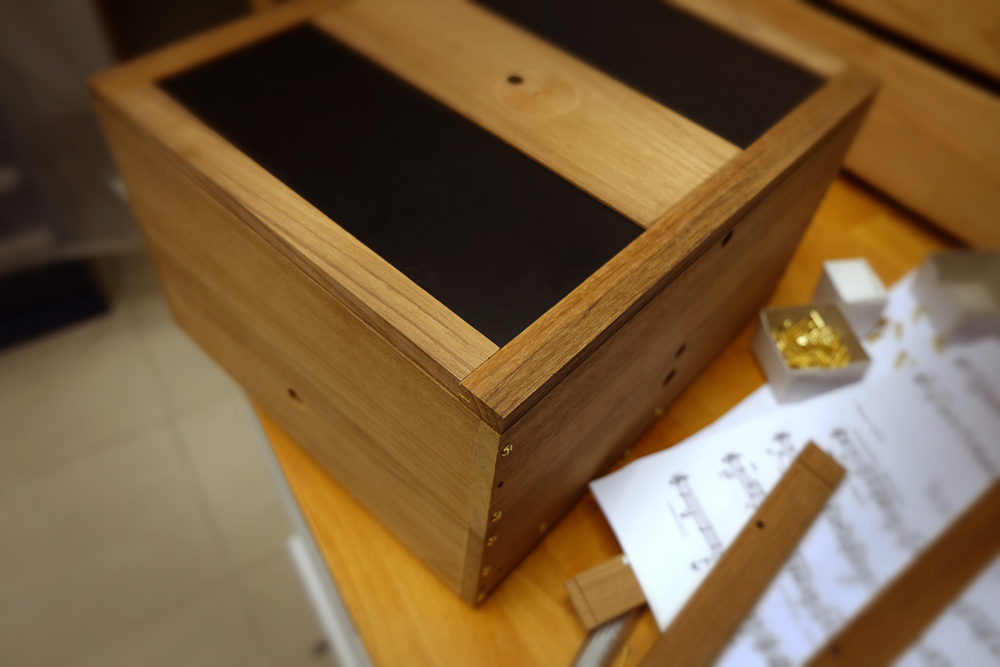 All the cameras are finally assembled/inspected by our designer, Mr. Zernike Au, who also designed all our cameras and accessories. After the final installation, very camera is check again and tested by him to ensure the highest quality.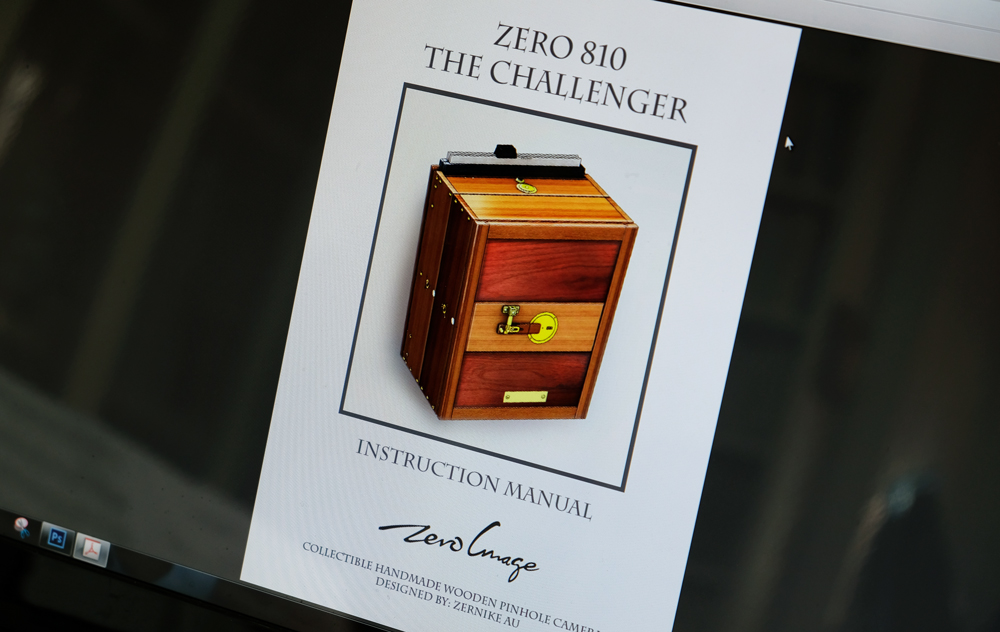 This camera comes with a colourful instruction manual in pdf format. More illustrations and more details. You can acquire one easily if there is any update version available.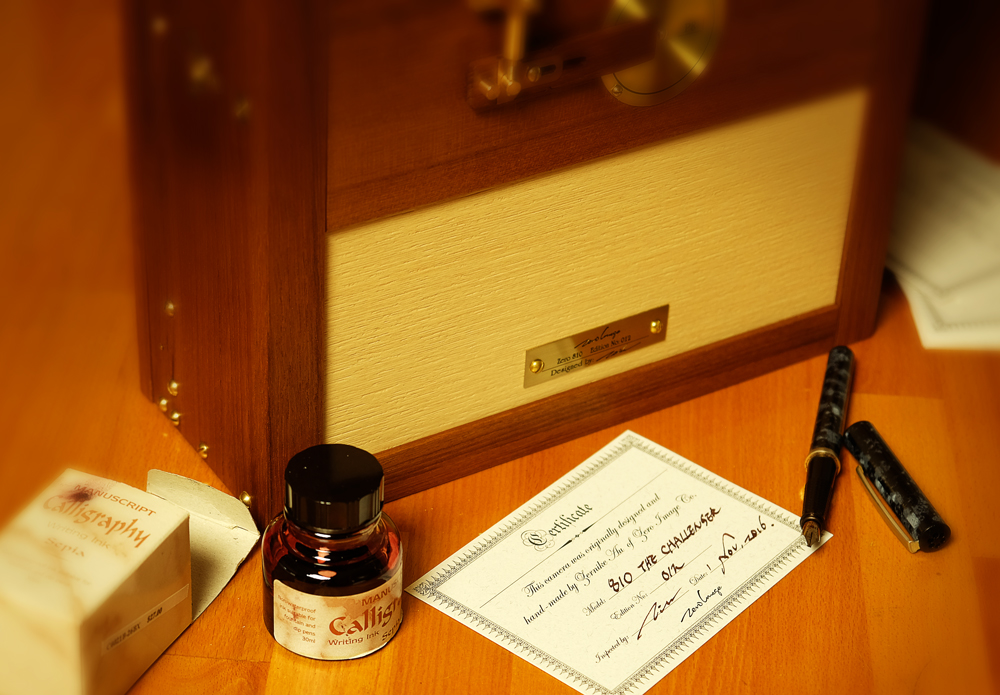 It's Collectible: A certificate signed by our designer will accompany each camera. Every camera comes its serial number etched on a beautiful brass plate. We also provide
hand-engraving service
with which we can add a personalized brass name plate to your camera, making it more unique and professional.