Pinhole Camera Made of Dreams and Passion...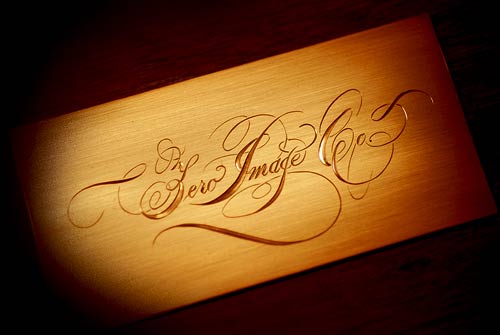 "I design these cameras for all the pinhole lovers.
I want to engrave my customer's names on them with my own hand........ "
~ Zernike Au ~

Camera maker/designer of Zero Image Co. 10th. July, 2012

Hand Engraving Service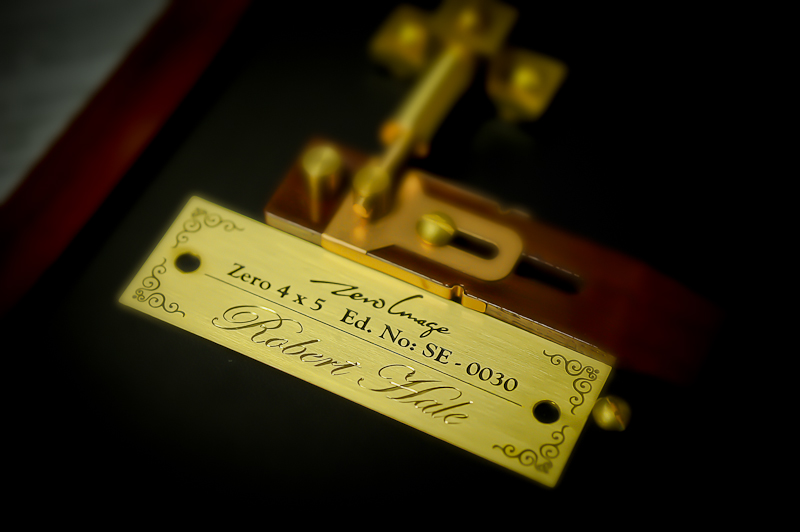 Price: US$45
S&H: US$0
Total: US$45
Engraving is an ancient method to make markinsg on people's belongings, like rings, pocket watches..... and it is a losting art like the film photography. The beautiful engraved script on brass is a perfect match to our wooden camera.
Buy Now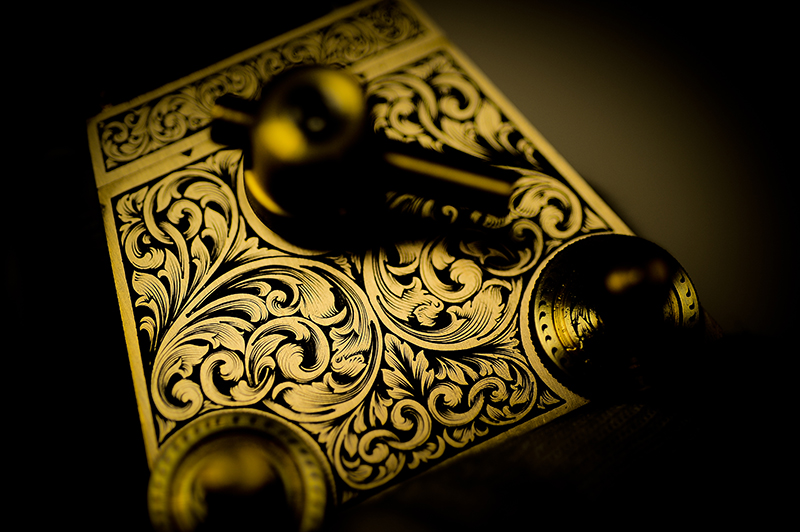 All engraving are done by our camera maker/designer Mr. Zernike Au who start learning engraving since 2007.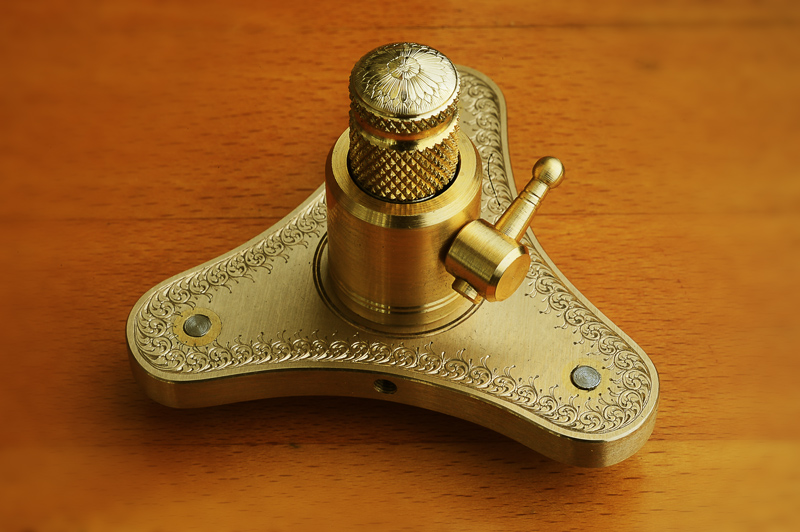 After several years of study and practice, the engraving service is available since 2012. With just US$45, you can have your friend's name, or your family member's name to be engraved on the name plate of the camera. This make your camera a unique and special one for your friend, or your family or for yourself.
All cameras with hand engraved name will belong to our special edition camera with serial number that is different from that of our regular camera. Please allow a few days for us to work on the engraving and the name plate. Engraved font will be similar to the photo above. Font size is depends on the length of the engraved name.
***Sorry by this moment, we can provide name engraving service only!***
You may visit here to know more about hand engraving...

Sample Images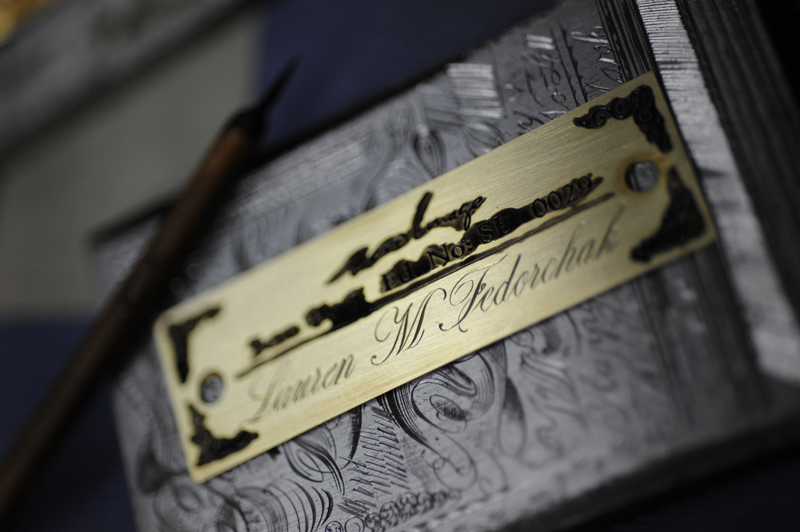 After the name is engraving, the original information on the brass plate is inked. The engraved letters will not be inked so you can enjoy the beautiful flare.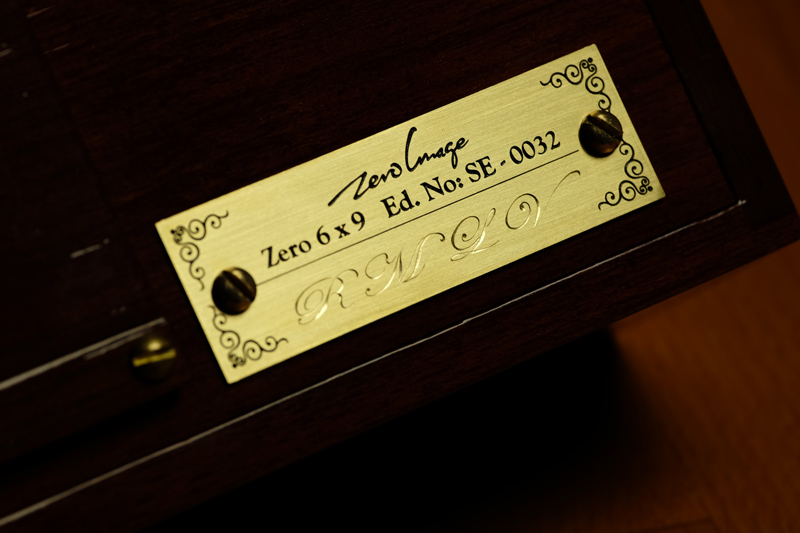 Name plate for 6 x9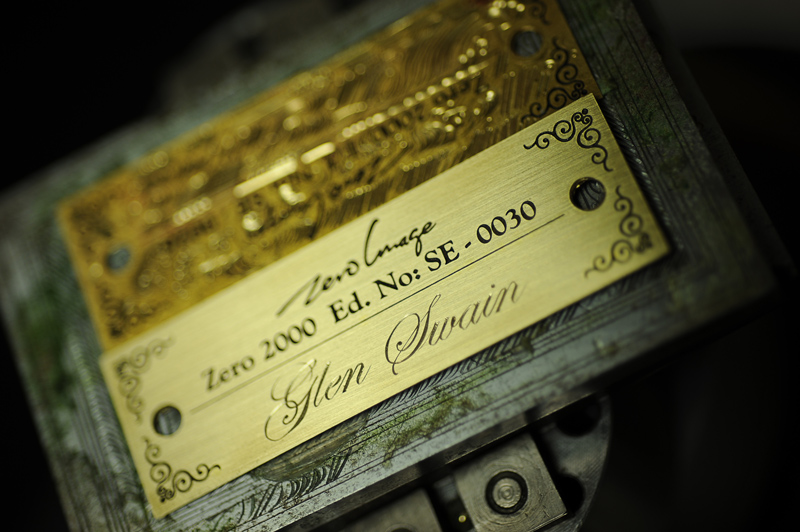 Name plate for Zero 2000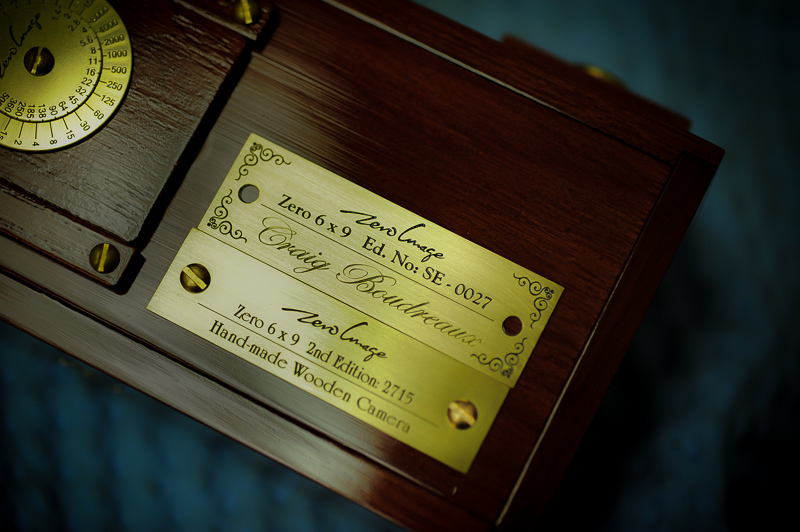 Hand Engraved name plate and standard brass plate.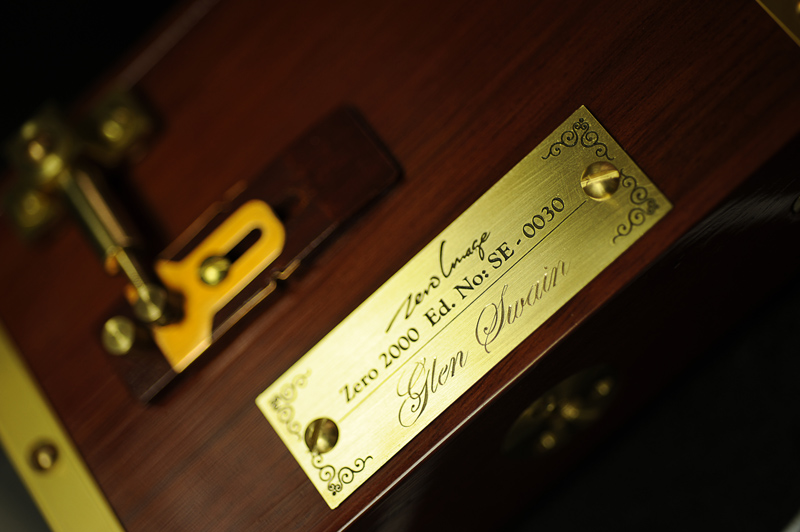 Engraved name plate for Zero 2000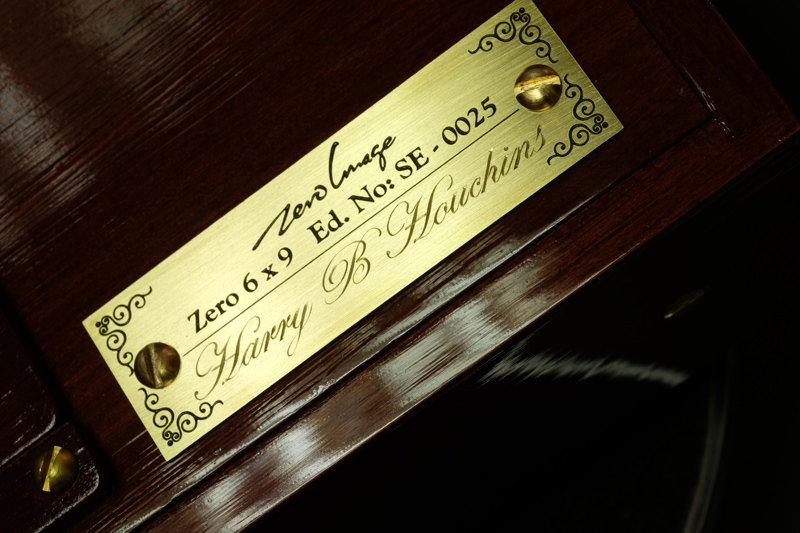 Engraved name plate for Zero 6x9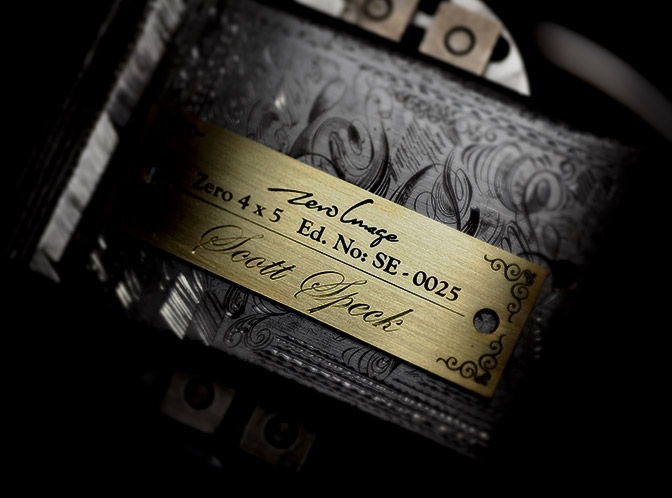 Engraved name plate for Zero 4x5


Buy Now